Open access book on human rights, ethical and social impact assessment in AI
News | 16-06-2022 10:14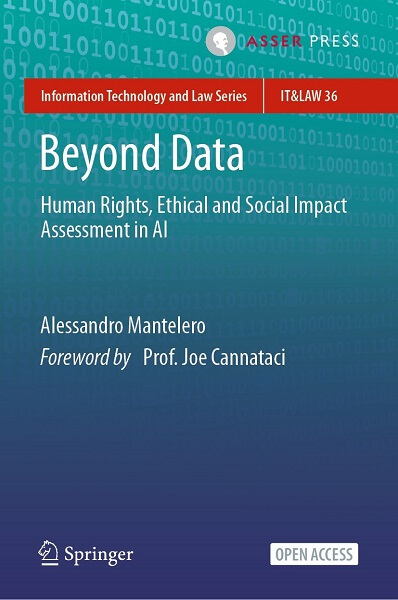 Τhe open access version of the latest book by Prof. Avv. Alessandro Mantelero entitled Beyond Data: Human Rights, Ethical and Social Impact Assessment in AI (Springer 2022), which is based on research conducted in some of the NoC research centers: https://link.springer.com/book/10.1007/978-94-6265-531-7 is now available.
Although there is a chapter on the European proposals on AI regulation, the book has a global focus providing a methodological approach to AI impact assessment that can be developed in any country. It also includes a chapter on how to deal with social and ethical issues.
The book is very pragmatic and aims to provide an input to the ongoing debate on AI regulation and best practices.
---
back